Conn Pest Control – Invoice Payment
Make Your Payment Here – Safe and Secure!
*Credit Cards accepted*
For your easy payment options, please read these instructions:
1) Please click the link below
2) Enter the amount of the invoice and your billing email address, then click the Pay button on that page.
3) You will receive a receipt in your email. If you don't see it please check your spam or junk email box.
4) Thank you for making your payment online!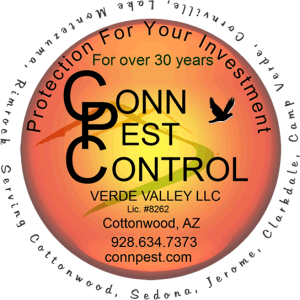 SERVICES
Commercial & Residential
New Construction - Borates
Soil Treatments
Post Treatments
Termite Inspection
Rodent Control
Tree Services
Spraying
Micro Injections
COMMON PEST PROBLEMS
Cockroaches
Termites
Scorpions
Fleas
Rodents
Ants
Flies
Bees