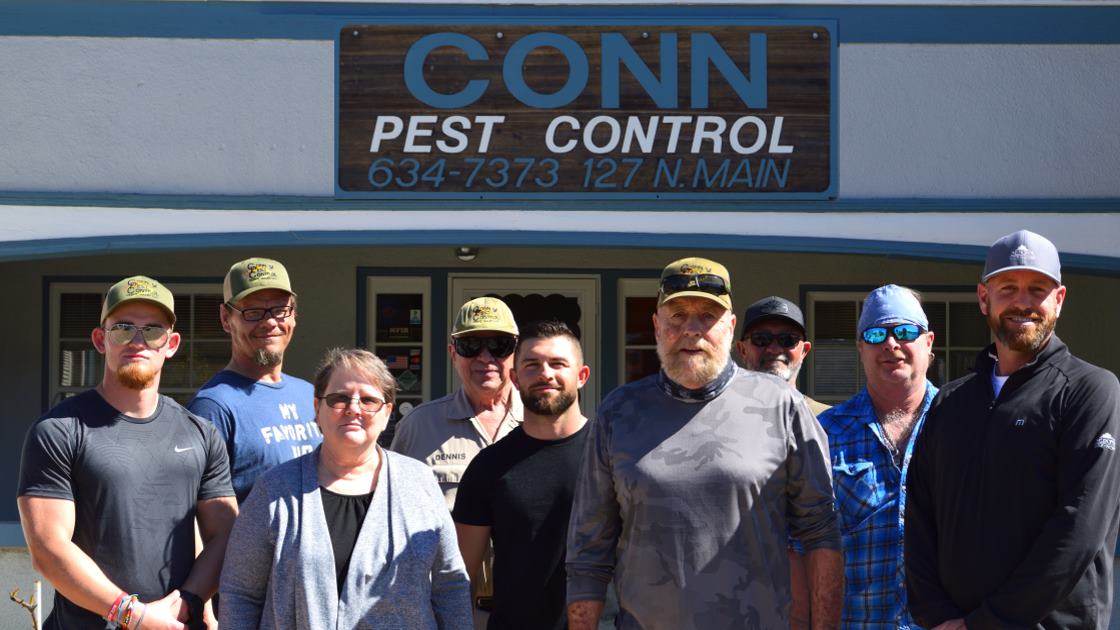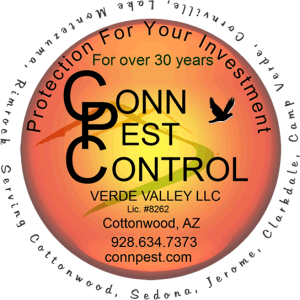 Conn Pest Control Verde Valley
Your pest control experts for Cottonwood, Sedona,
Camp Verde and the Verde Valley.
We have been serving Northern Arizona for over 30 years.
Reader's Choice Award from 2004 – 2021!
Conn Pest Control – Verde Valley, LLC is a family owned business serving Northern Arizona since 1974.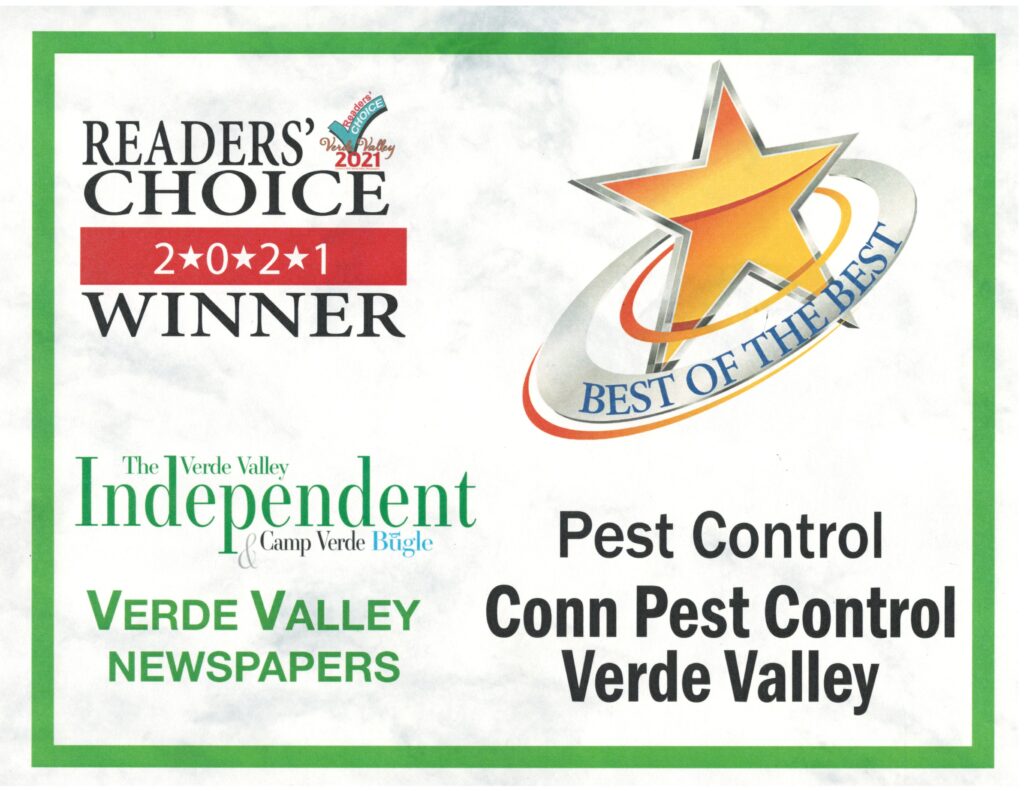 Termites
New construction-Borates
Soil treatments
Post treatments
Termite inspection
Rodent control
Tree Pest Control
Tree Spraying
Micro-Injections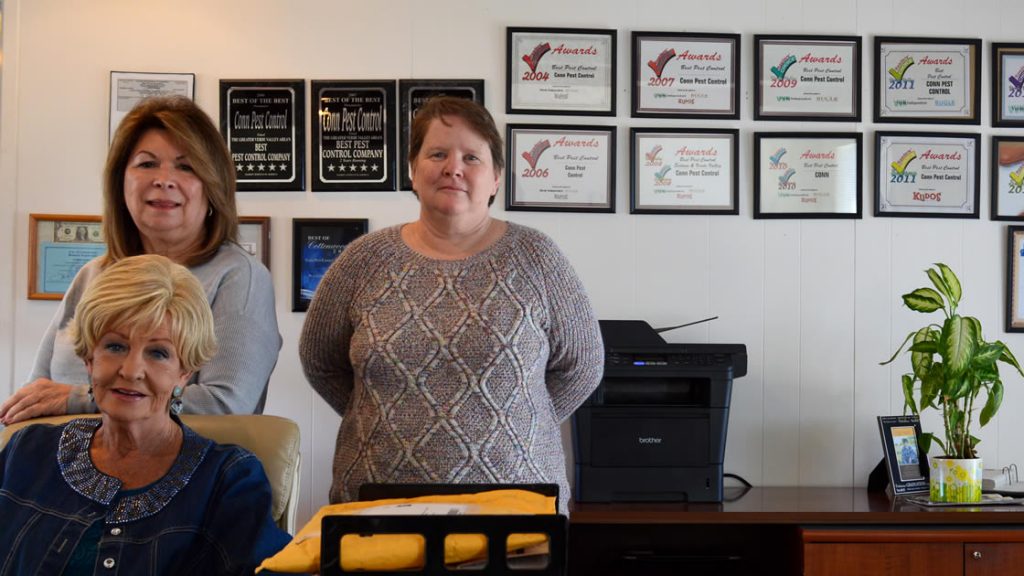 We can get rid of those darn pests!
From 2004 to 2019 we were selected as the "Best Pest Control" company in Sedona and the Verde Valley.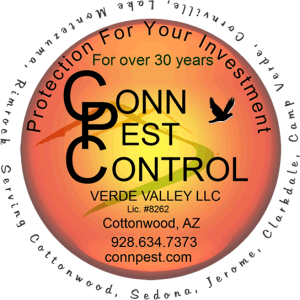 SERVICES
Commercial & Residential
New Construction - Borates
Soil Treatments
Post Treatments
Termite Inspection
Rodent Control
Tree Services
Spraying
Micro Injections
COMMON PEST PROBLEMS
Cockroaches
Termites
Scorpions
Fleas
Rodents
Ants
Flies
Bees