About Conn Pest Control – Verde Valley
Complete Pest Control, new construction and post termite treatments, inspections and trees.
Serving Northern Arizona for over 32 years. Conn Pest Control – Verde Valley, LLC is a family owned business serving Northern Arizona since 1974.
– Cockroaches                – Rodents
– Termites                       – Ants
– Scorpions                     – Flies
– Fleas                              – Bees
George and Lucy Conn founded Conn Pest Control in Tucson, AZ in 1974. In 1977 they moved back to Flagstaff and opened an office to service Northern AZ. They covered Page, Grand Canyon, Williams, Winslow, Sedona , and the entire Verde Valley. In 1981 Sharon (daughter), and Dickie McWilliams moved to Cottonwood and started a branch office
When it was time for Lucy and George to retire, we purchased the Verde Valley branch in 2003. We are still a family owned and operated business. Our son Cameron ,and cousin Lance are the future of Conn Pest Control-Verde Valley.
We work with some wonderful people also. Vickie (office manager), David (field Manager) has been with us since 1990. Cindy and Dennis since 1995, Steve since 2008, Ben since 2015.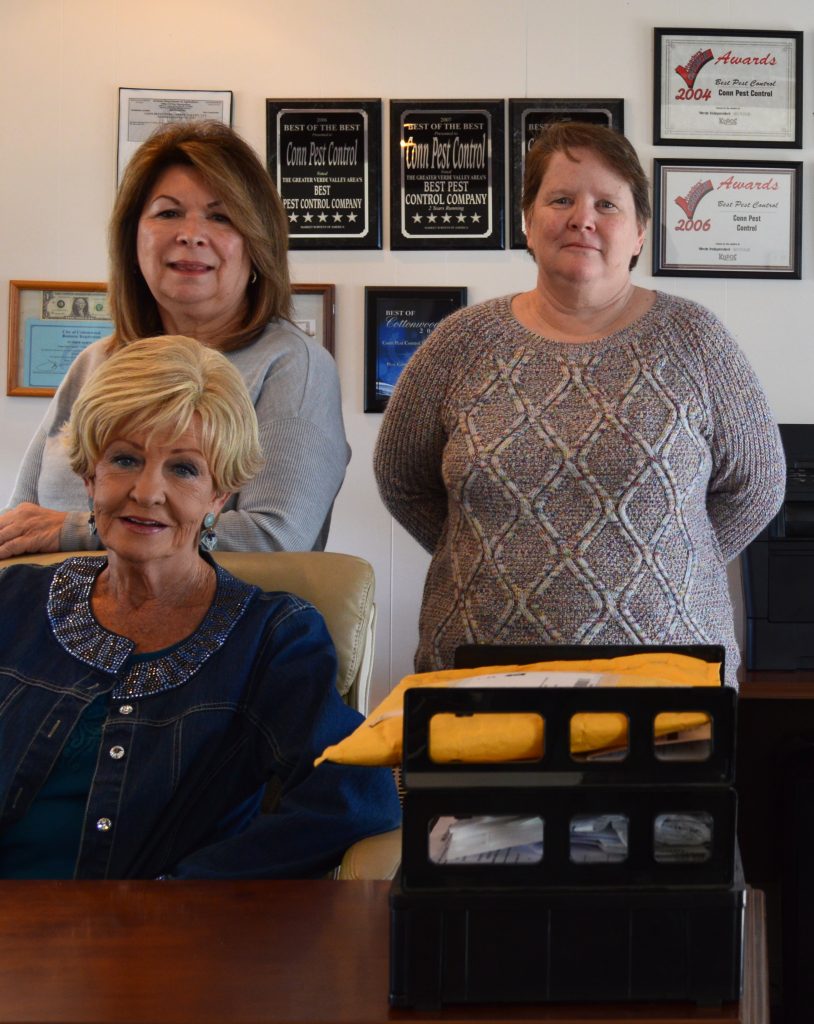 We can get rid of those darn pests!
From 2004 to 2019 we were selected as the "Best Pest Control" company in Sedona and the Verde Valley.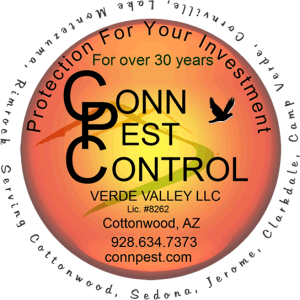 SERVICES
Commercial & Residential
New Construction - Borates
Soil Treatments
Post Treatments
Termite Inspection
Rodent Control
Tree Services
Spraying
Micro Injections
COMMON PEST PROBLEMS
Cockroaches
Termites
Scorpions
Fleas
Rodents
Ants
Flies
Bees